It is upon us!  The 3rd Annual C-MORE Festival!
March 18 – 28, 2018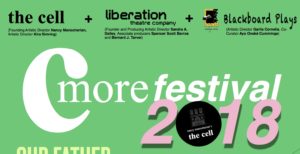 How am I involved in this?  
I'm one of the producers! (Blackboard Plays is the organization I founded in 2008… yup.. almost 10 year anniversary!)
Here's some official information…
Nancy Manocherian's the cell (Artistic Director Kira Simring) in Chelsea, New York City has partnered with Liberation Theatre Company and Blackboard Plays to produce five new play readings as a part of the cell's annual C-MORE Festival.
We've got 3 readings left!
Friday, March 23rd at 7:30PM
From Out Beyond My Shame by Shawn Nabors
directed by Christopher Burris
 Sunday, March 25th at 2:30PM
Restless Native by Germaine Netzband
directed by Kim Brockington
Wednesday, March 28th at 7:30PM
Quarters, Halves, and the Whole by Nathaniel Johnson
These readings are a culmination of the work done through Liberation Theatre's Writing Residency Program.
 Tickets for these events are free.

---
We began the festival with a reading of Our Father by Liz Morgan directed by Mary Hodges on Sunday, March 18th at 2:30PM.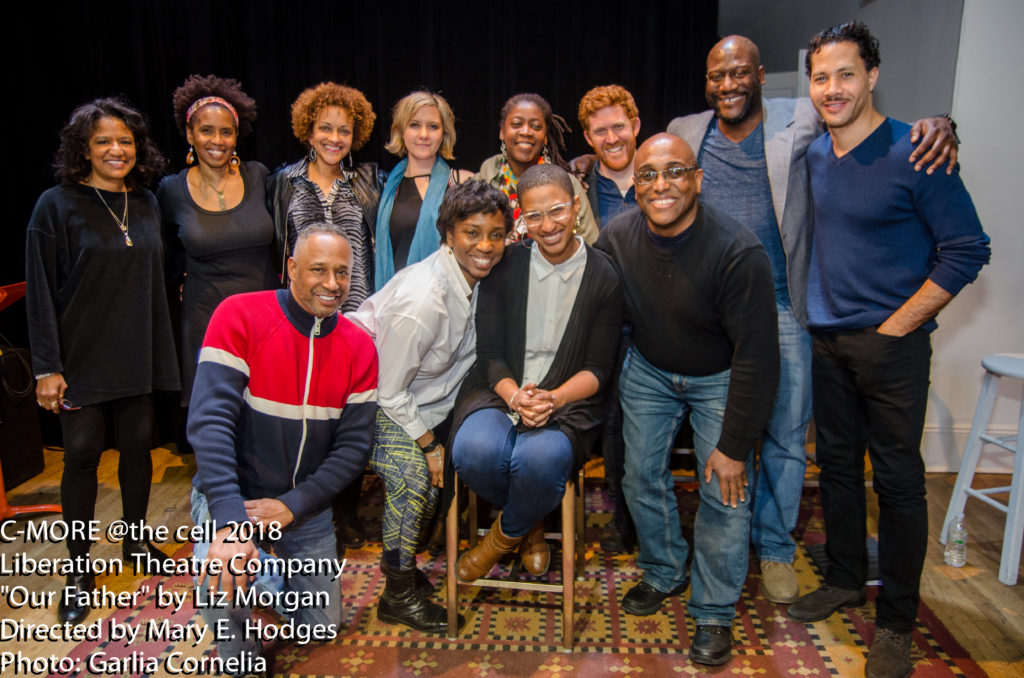 The second reading was from Blackboard Plays. Queen Nanny by Camille Darby directed by Miranda D. Haymon on Monday, March 19th at 7:30PM.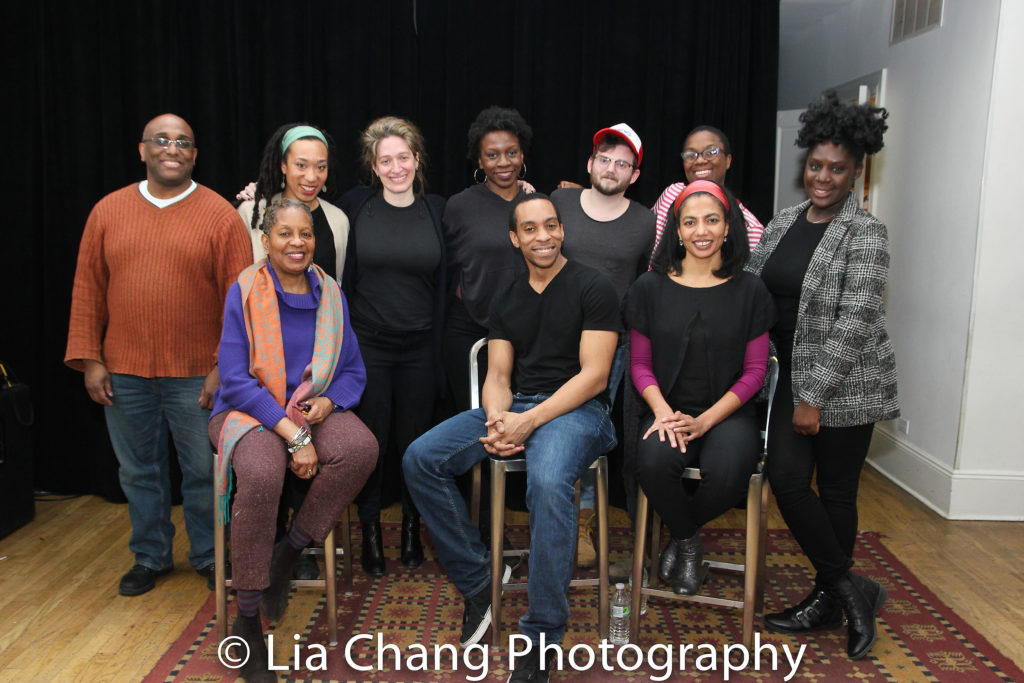 Check it out on Broadway World HERE
---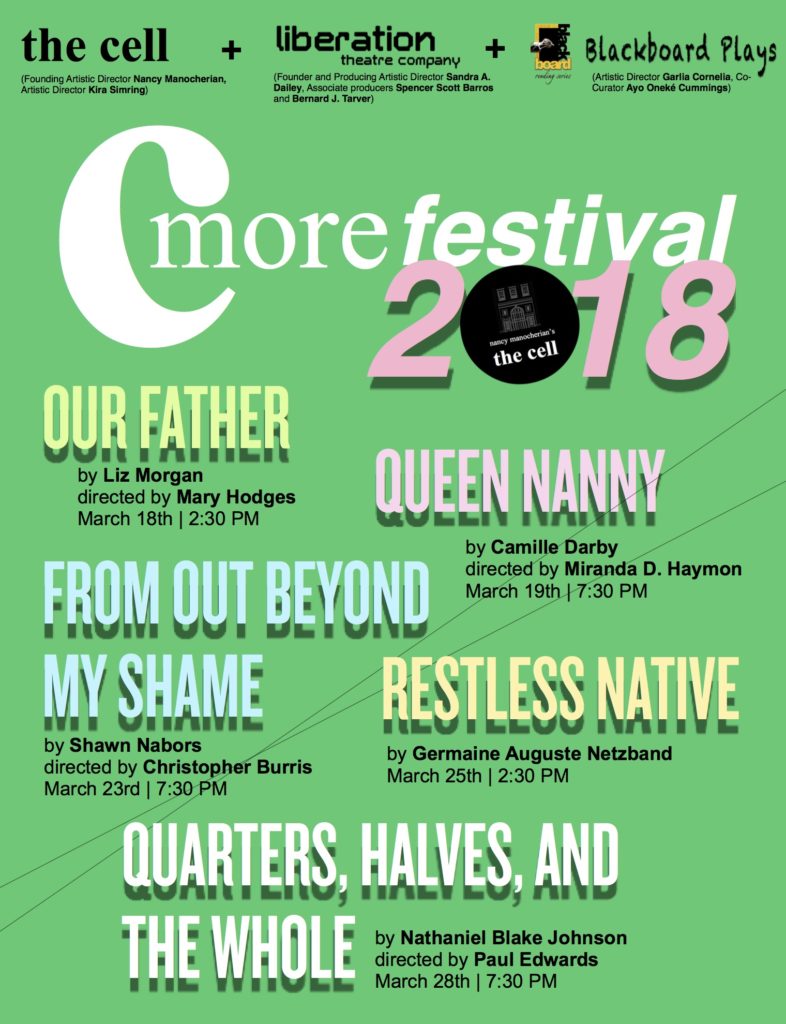 A little more about C-MORE
Since it's inception in 2016, the C-MORE festival has provided playwrights and theatremakers of color the opportunity to present work that they are passionate about and create visibility for underrepresented narratives.  This year, the cell has granted two companies that have been making immense strides in telling these stories, funding and materials to present their work.  Past C-MORE presentations have included a workshop production of The Year of the Bicycle by Joanna Evans, In the Southern Breeze by Jireh Breon Holder, Shoppin' for N.I.G.G.A.S by Garlia Cornelia, The Marks You Leave by Tyler Andrew Jones, Lovely Send Anywhere by Douglas J.Cohen, and Lambs to Slaughter by Khalil Kain.
the cell (Founding Artistic Director Nancy Manocherian and Artistic Director Kira Simring) is a non-for-profit organization dedicated to the incubation and presentation of new works by emerging artists.  Founded in 2006, the cell has produced over a dozen critically acclaimed world premiere productions of new plays and musicals over the past 10 years including Sam's Room, Bastard Jones, Crackskull Row, Hard Times: An American Musical and more.  The cell also features the jazz @ the cell series and has served as a home base for a large community of resident artists and organizations such as Blackboard Reading Series, Artists Without Walls (AWOW), Irish American Writers and Artists (AWOW), Sybarite5, Tribeca New Music, and New York Theatre Barn.
ABOUT Liberation Theatre Company
(Founder and Producing Artistic Director Sandra A. Daley) is a home for creative emerging black playwrights, providing resources to develop their work, nurturing and inviting them to express themselves in a supportive and focused environment. LTC brings together actors, directors, and playwrights to allow playwrights the room to learn and grow, culminating in their finest work, ready for production.
ABOUT Blackboard Plays
(Artistic Director Garlia Cornelia, Co-Curator Oneké Cummings) is devoted to Black playwrights throughout the African Diaspora. Since 2008 Blackboard has presented readings every second Monday of the month at the cell our home in Chelsea where we have been incubated as a resident series.