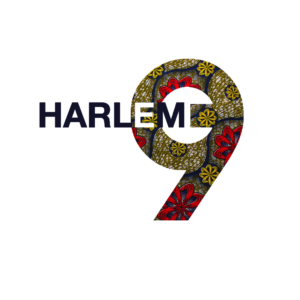 It's that time of year again!  the 12th Annual "48Hours in...™Harlem" will take place two weeks from today on Sunday, August 27, 2023.  We will have two performances at the National Dance Institute in Harlem.  Don't miss the 7pm or the 9:30pm EST shows of 6 new 10-minute plays by these 6 incredible writers:
Top Row:
Andrea Ambam
Christin Eve Cato
Julienne Hairston

Bottom Row:
Johnny G. Lloyd
a.k. payne
M.D. Schaffer
Tickets are on sale now via our website - HERE. 
They are $25 online and $30 CASH ONLY at the door!  Make sure to visit the above link to our website for the address and to learn more about this incredible Obie Award Winning collective that I have been part of since we began in 2010.
I only know a couple of this year's directors, but look forward to welcoming,
Top Row:
Christopher D. Betts
Tyrone Davis
Kelly GreenLight

Bottom Row:
Benton Greene
Ava Novak
Kirya Traber
Last but certainly not least are the actors!  We would not be able to put these new plays out into the world without them.  Make sure you stay tuned to our website and Instagram Feed to see their headshots!
Toree Alexandre
Murphy Lorenzo Applin Jr.
Taylor A. Blackman*
Maya Carter
Kayla Coleman*
Brittany Davis
Marchael Giles
Kara Green
Gerrard James*
Christopher B. Portley
Morgen McKynzie
AhDream Smith*
Booker Vance*
Imani Pearl Williams*
Justin K. Winley
* these Actors are appearing courtesy of Actors' Equity Association*
Looking forward to seeing you there -