Hi again!
Sharing some interviews I've had over the last month or so.
1st up, I was on the LinkedIn News podcast, Hello Monday with Jessi Hempl.  My friend, Sarah Storm, who has been a consist support of my work for years now is a podcast producer there.  I was on another podcast she produced for the Dramatists Guild a few years ago, "TALKBACK".  The episode was on collaborating with a marketing Department 🙂 
This Hello Monday episode was special because it's not often I get to speak about my parenting journey outside of my own festival.  I got very emotional a couple times and we chatted for such a long time.  The episode has several parenting perspectives.  It is a really nice listen and I was honored to actually be asked to participate.
You can check out the weekly newsletter that Hello Monday posts on LinkedIn Here.  This one focuses on "Balancing Career Ambition and Parenting: Real Stories and Expert Advice" and includes the episode that I was on.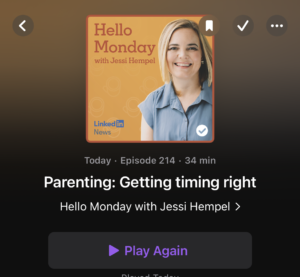 ---
Next up... John and I did an interview for the 3rd Annual Obsidian Theatre Festival on WDET's Culture Shift!   We have both been on the show before, but this was the first time in conversation with the Culture Shift team, Ryan Patrick Hooper and Tia Graham, together.
My first time on the show was in 2019 with Courtney Burkett of Detroit Public Theatre for Harlem9's Inaugural "48Hours in...™Detroit" - You can listen to that episode HERE !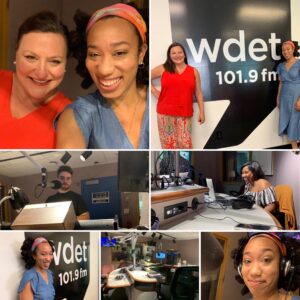 John has been on CultureShift several times, but if you're curious about the growth from the Inaugural Obsidian Theatre Festival, you can listen to his interview with Ryan HERE from 2020.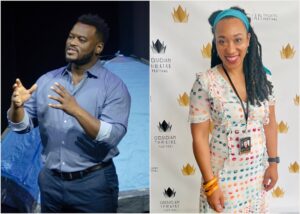 Anyway, a few weeks ago, on May 23, 2023, I connected via zoom while John visited the local studio.  There is something so meaningful about conversation that has to do with doing work in Detroit.  One of the things I promised myself as a teenager was to comeback to Detroit to work.  I didn't know what that would look like, but I can tell you that the last several years have been spent doing ex
actly that - building an artistic community in Detroit alongside my artistic community in New York.   I am fortunate to support artists and artistic endeavors in both markets and this conversation was a bit of a full circle moment in that regard.
... and if you're in Detroit... Make sure that you reserve your FREE tickets for our festival today!  It is not to be missed!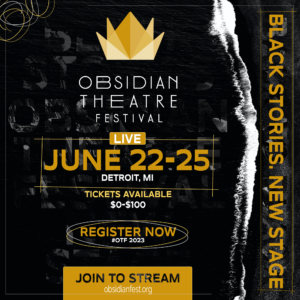 Hope to see you there, and thanks for reading!