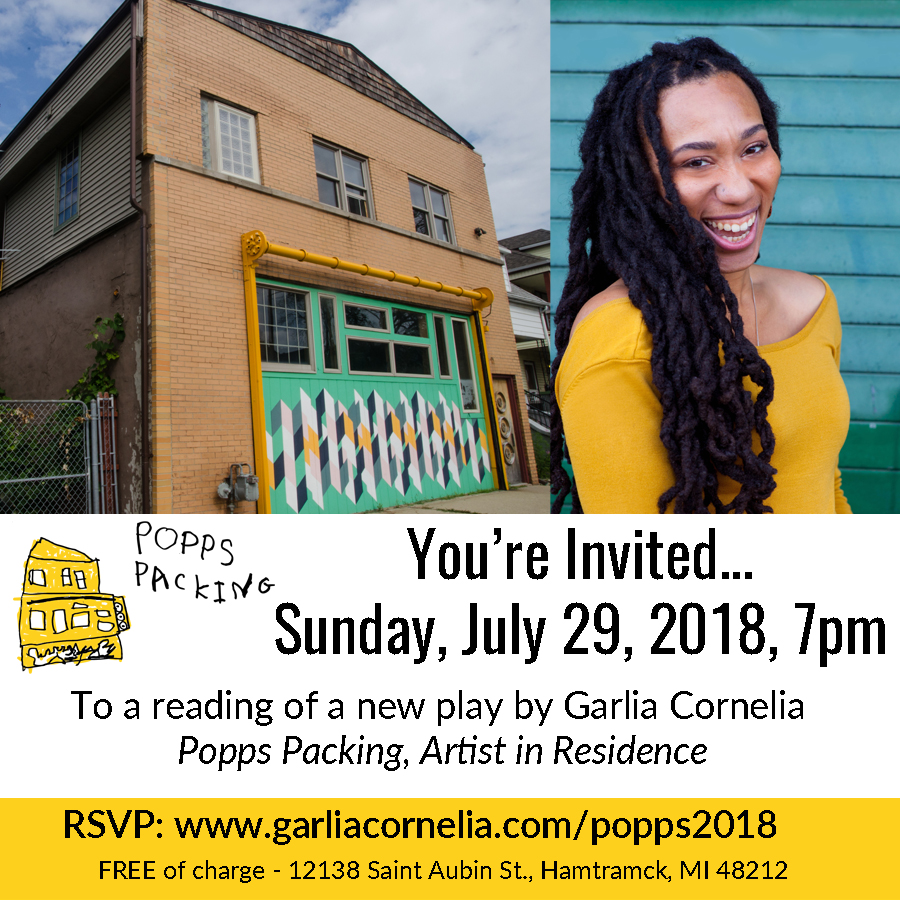 For the last two weeks, I've been an Artist in Residence at Popps Packing in Hamtramck, MI.  I went to elementary school in Hamtramck, and so the two square mile city holds many wonderful memories for me.
The cool thing about this residency is that it supports parents in the arts!  This image is from their announcement on their Facebook page in late May!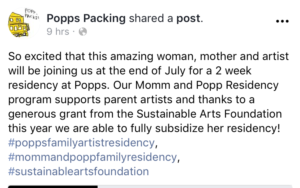 Let's be honest: I'm nervous about Sunday.  But the good news is that I've been able to work on a few new plays, and grateful for the two weeks to write.   I'm looking forward to what the final product will be.
I am fortunate to have met a wonderful group of actors and I will be sharing their headshots and bios with you later in the week.
The reading is Free of Charge, and wine and refreshments will be provided, but please RSVP, so that we may know how many people we are preparing for and how many chairs we need, etc…
Looking forward to seeing you on Sunday, if you're in Hamtramck, Detroit or the Metro Detroit area!
---
Learn more about my work as a writer, producer and photographer and support ongoing developmental readings by becoming on of my Patrons for as little as $1/ month.  My patreon community is growing and a great way get exclusive content and a behind-the-scenes look at the work I am doing.